It's pay day here in Georgia, and that means..... Dollar Spot time! Becky and I hit up the Super Target after receipt day at Chick-fil-A, and then good ol' Dollar Tree! Check out my haul! (and let me apologize for the pictures taken on the bed... it has the best lighting in the apt. and can I say that I can't wait to move!!)
PS: This is my first linky party and I'm linking up with Kristen over at Ladybug's Teacher Files. Go and see what everyone else has picked up!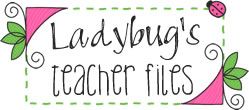 First up, Dollar Tree... where I found three trays for sorting, two clear ones for place value, a giant eraser (just 'cause), some patriotic kiddos, speech bubble accents, and tiny rectangular tubbies for teeny craft supplies.
Super Target was the winner for the day! I found all of this!
We're talking about Dr. Seuss pencils, markers, and socks! Pirate baggies (I'm thinking about Abby's pirate Mark with these), popcorn and peanut and candy containers, an orange and white tub (Halloween and Thanksgiving book display), two sets of dice, Lady Liberty crowns, Time and Math Bingo games, a carnival themed can toss (maybe I should have gotten more... subtraction games anyone?), adhesive cupcakes, and adhesive mustaches. I've got a HUGE idea for the mustaches... but you'll have to wait ;)