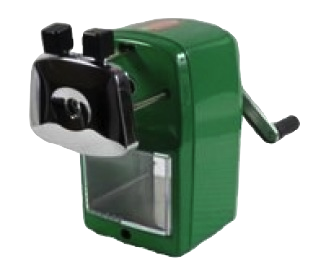 You need one of these in your life, trust me!
Back in the summer I contacted Troy about reviewing one of those pencil sharpeners that I kept hearing about all over the bloggy place. He was kind enough to send one (twice! I forgot to include my condo's #, whoops!) to the author of this little blog, and I couldn't wait for school to start so that I could put it to use. OHMYWORD y'all, this is the best sharpener! Here's why:
1. it's super easy to use
2, it's super quiet (not if you're the one sharpening, but if it's on the other side of the room, or even a few feet away, you can't hear it)
3. it sharpens your pencils to a super pointy point
4. it's shavings box is deceptively able to hold a lot of shavings, which means you're not stopping to empty it all the time
5. the kiddos scramble to be the first one to ask if they can sharpen the pencils each day
and....
6. it's so fabulous that I haven't even used my heavy duty, super expensive, fancy-schmancy electric pencil sharpener AT ALL this year!
I've uploaded two videos below of my munchkins using this gem of a product! Make sure you contact Troy over at
Classroom Friendly Supplies
to get your own sharpener, because you can't have mine!